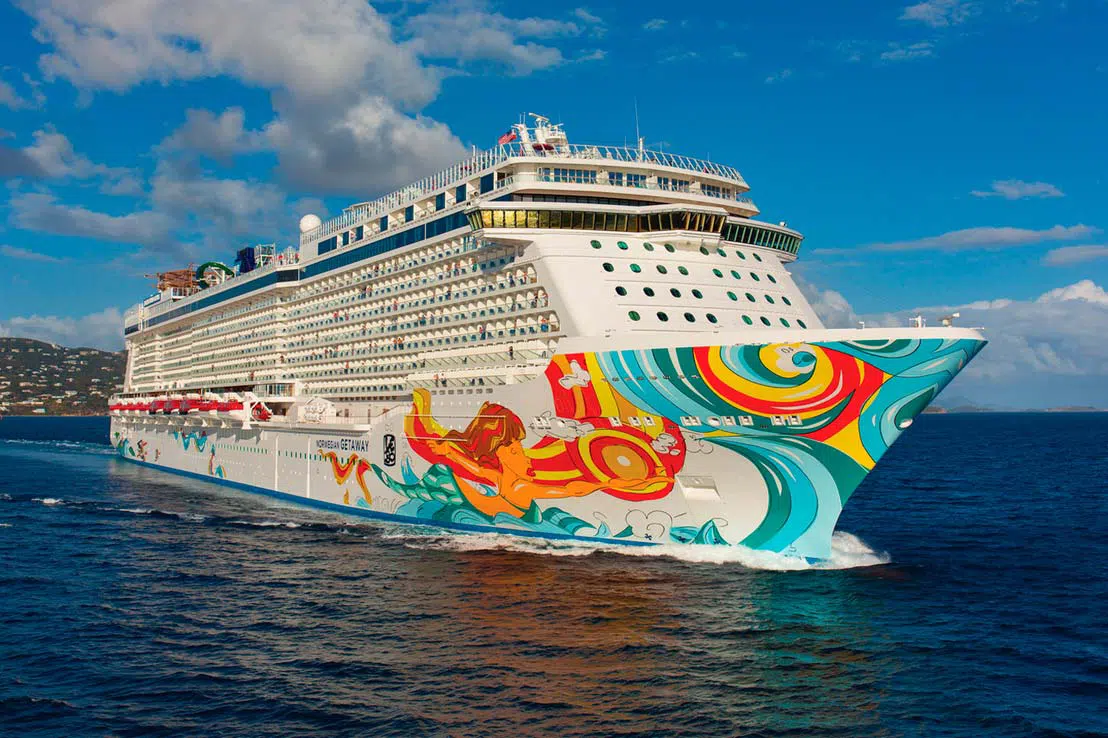 Norwegian Getaway is one of the most innovative ships in the world. Modernity and technology are the main characteristics and this is why everyone love it, from children and teenagers to the big ones, looking for relaxation and wellness. On board, you can find anything you might even imagine: top quality entertainment for everyone! 5-floors slides and Broadway style shows are just a few of the things you will find on this amazing ship. You will feel as one with the sea when on The Waterfront, a walk on the ocean that will make you feel the power of the sea in a unique scenario. The staterooms on board are functional and furnished with high taste - just pick the one you prefer, don't miss out all the offers and choose your all-inclusive cruise! Get on board and discover the magic itineraries this incredible ship offers, you will just be amazed!
Norwegian Getaway is one of NCL's Breakaway class and was launched in 2014. On board you will find amazing attractions suitable to everyone: from the activities for the kids, to the quiet and equipped Spas where you can relax and live unique moments on board. Living on Norwegian Breakaway will be an unbelievable experience thanks to The Waterfront, a boardwalk designed to connect the guests to the sea. On board you will find freedom, fun and the chance to choose what to do without strict timetables. You will live the Freestyle Cruising to the fullest at 678 Ocean Place or in the Jazz & Blues Club. The accommodation go from the innovative Studios, the ideal solution for those who travel alone, to the family and communicating cabins, or the wide Suites with two bedrooms.
The food on board of Norwegian Getaway will satisfy every tastes thanks to a wide and abundant options, buffets with food prepared in the moment you order it in the various specialty restaurants, always open. This beautiful and modern ship offers itineraries in the Western Caribbean with departure from Miami all year round, an excellent way to visit the amazing Caribbean Islands and enjoy a stress-free holiday in the spirit of freedom!