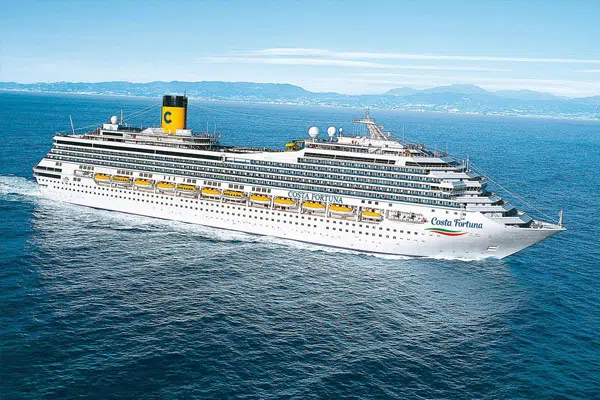 Built in Fincantieri's construction site in Genoa, Costa FORTUNA has a surprisingly unique furniture. Dedicated to the feats of the big Italian transatlantic ships, it is characteristic to see the countless details on the walls, the ceilings and the columns. Every area amazes and amuses for the coziness and the extraordinary elegance. Intimacy and hospitality are the main qualities of this amazing ship
Costa Fortuna synthetizes in its name and furniture the European vocation, the style of a continent. In a classy atmosphere characterized by an International sophisticated style, the comfort and coziness of the setting meet to offer an excellent-quality service.
The ship is a never ending surprise and it's all to be discovered. Inside, the sophisticated Orion Restaurant and the casino, the Atlante theater and the many comfortable living rooms. Outside, a covered pool, a volleyball and tennis field and a spectacular path for jogging on the sea!