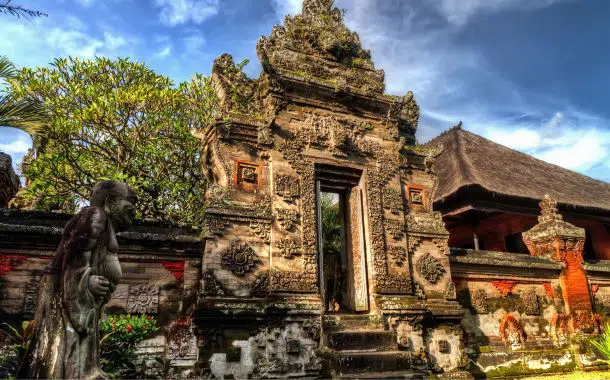 One of the most popular tourist destinations in the world, Bali, a tropical island in the Indonesian archipelago, is an ideal holiday destination for all ages.
This tropical paradise has a unique blend of modern tourist facilities and shopping opportunities.
At the street markets of Kuta, Sanur and Nusa Dua, you can by casual and made-to-measure clothing, locally produced jewellery, crafts, antiques and artefacts.
Some of the best surfing beaches in the world can be found on the western side of the island, while the eastern side is a real paradise for families, with beautiful white sandy beaches and gentle seas.

For those more interested in the culture, Bali offers the peace and tranquillity of the Ubud hills, the spectacular Mother Temple in Besakih, the ancient capital of Bali, Singaraja, and the floating palace at Ujung near the beautiful Candi Dasa beach.
It is a truly international destination that attracts visitors from all over the world. Restaurants in Bali are extremely cosmopolitan and inexpensive.