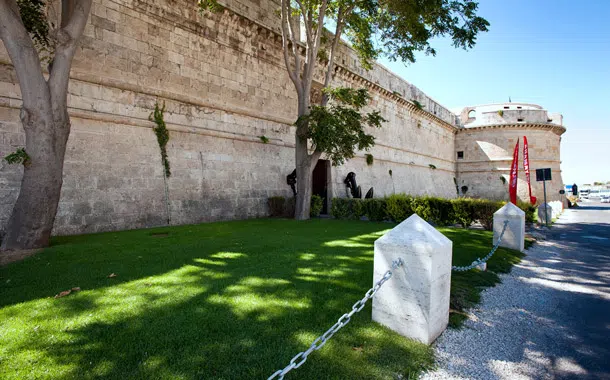 The port town of Civitavecchia is about an hour away from the Italian capital and is where ships will dock before bringing lucky holidaymakers into the city of Rome.It is an important port for cruise ships and ferries, connecting to Corsica, Sardinia and Barcelona. Civitavecchia is a town in the heart of Lazio. It is a small, sleepy town that overlooks the sea from behind the busy and chaotic commercial port.
Spreading out along the coast, the town is situated between the Mignon river to the north and the Marangone river to the south.
Civitavecchia is a port town in the heart of Italy, in the province of Rome, 80 kilometres northwest of the capital.
It is shrouded in art and history, and is rich in bays and coves with sandy and rocky beaches. Today the town is the departure point for many cruises and journeys around the Mediterranean. It is an excellent tourist destination where you can simply enjoy 'la dolce vita' or visit the amazing historical monuments. On a level with the majestic ancient capital, in terms of its monuments, gardens, villas and works of art, it also gives you easy access to the Tyrrhenian Sea, the Terme della Ficoncella, and the Etruscan ruins.
Civitavecchia will guarantee you an original and enchanting experience.