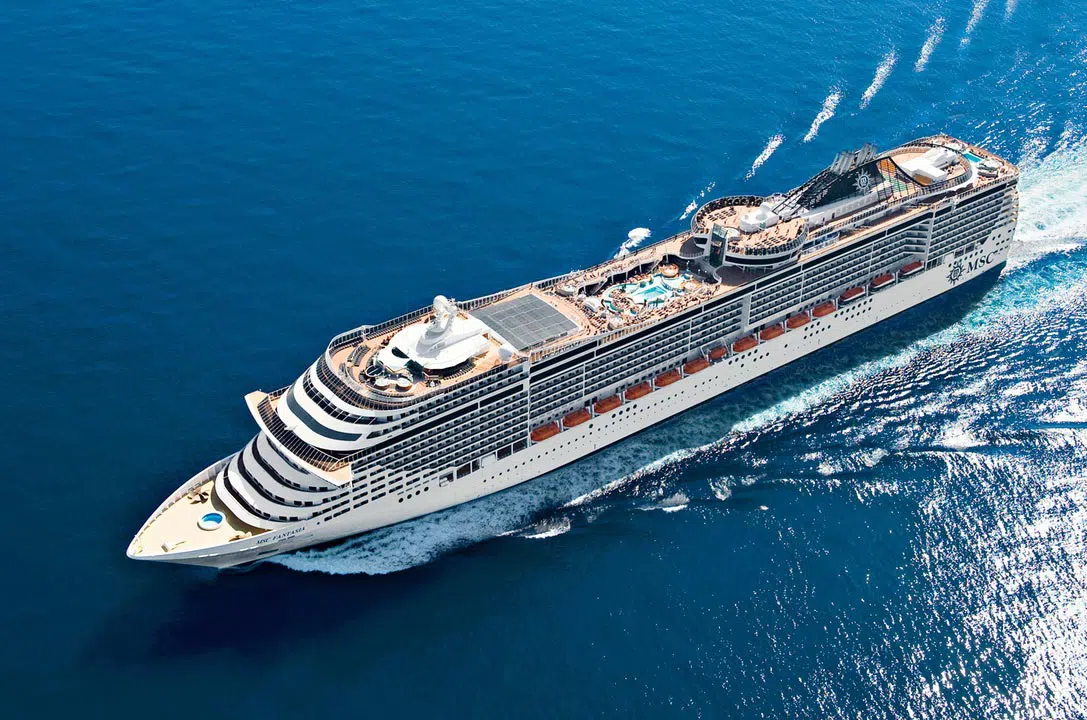 MSC Fantasia is a young and dynamic ship with original itineraries. It is characterised by modernity and technology without overlooking any details. The ship offers any kind of comfort and has a wide range of sport equipment, such as a jogging path, a gym, basketball and mini-golf fields and an avant-garde Aqua Park. On board the key-words are fun and relaxation, so that all the guests can find their own dimension to enjoy a special cruise. MSC Fantasia offers the best cruise experience in the Yacht Club category, for living a cruise in the spirit of the highest level of comfort with 24 hours butler service, a private lounge and a dedicated restaurant. Treat yourself with the best face and body treatments inside the MSC Aurea Spa, a last-generation wellness centre equipped with any kind of massages and treatment for your body that will make you enter a different dimension. The kids will have the best of fun in the miniclub with the support of the impeccable MSC Cruises staff: children and teenagers will enjoy an unforgettable cruise on board of one of the most beautiful ships of the fleet. The first ship in the world with a butler service in the exclusive MSC Yacht Club Area to guarantee a royal holiday to the passengers, kings and queens.
The bow of a dream came true, cutting through the seas of life and its inexpressible emotions. The public areas cover 27.000 square meters: a wellness center, 5 restaurants, 4 pools, 12 hydro-massage bath tubs, bars, shops, children area, Formula 1 Simulator and an interactive 4D cinema.
The Aurea SPA wellness center offers advanced treatments to make your beauty and health shine: therapeutic muds, perfumed vapors, beauty massages and much more.
MSC Fantasia is the vital energy moving the world, the passion that transforms a drawing, an object, a service in a high-quality route, ready to grant your precious wishes.