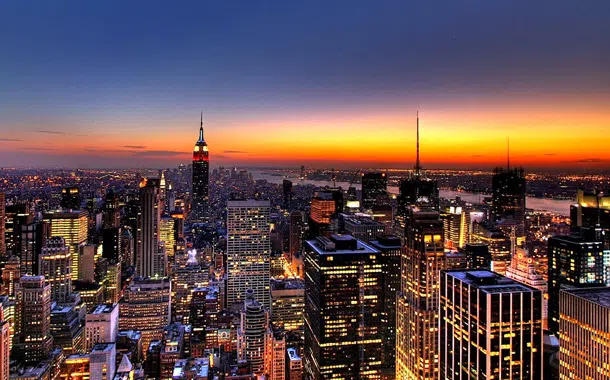 New York is an incredibly diverse and active place, which consists of an intricate mosaic of neighbourhoods, each has its own character and history, yet they merge together seamlessly.
New York is an urban island full of unparalleled art and architecture, lively ethnic neighbourhoods, thousands of shops and some of the best restaurants in the world. The main attractions are grouped in Midtown Manhattan, not far from the cruise port.
Drift down the Hudson River and discover unforgettable attractions, such as the Empire State Building and the Statue of Liberty. In the city that never sleeps there is no end of things to do, from the lights of Broadway and Times Square to world-class museums, shopping and a plethora of places to eat.