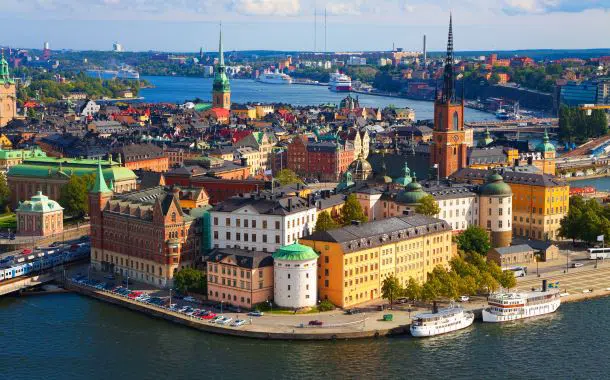 The capital of Sweden is considered to be one of the most beautiful cities in the world, a mirage of saffron-coloured and iridescent terracotta buildings amidst the blue of the water and skies that are even bluer than the Swedish summer, or candidly covered with snow and dotted with winter lights. It is also a vibrant, modern city, famous for the production of elegant design, cutting edge fashion and world-class nightclubs.
The old city, Gamla Stan, is a compact little maze that seems to have been built for very small, thin people. The red, orange and vanilla stucco walls of buildings that seem to curve into each other are home to countless souvenir shops and ice cream parlours.
Just south of Gamla Stan there is another island-district, Södermalm, where waterfront hills are adorned with beautiful homes and the main streets are dotted with bohemian shops, art galleries and clubs. On the other side of Gamla Stan is the main centre of the city, a bustling metropolis where boutiques and restaurants liven up the cool Swedish evenings.