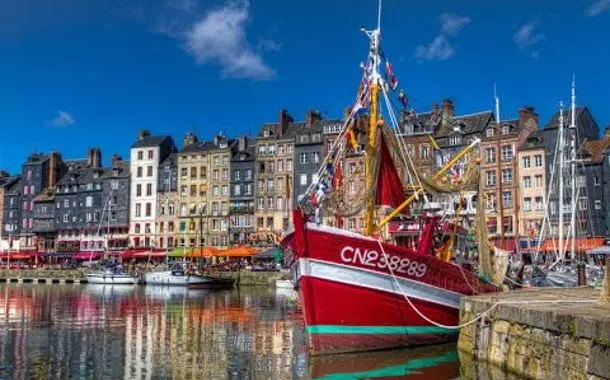 Honfleur is a French city situated in the low Normandy. In the past, the city has been Norman, English and French property and had an economic boom at the end of the Hundred Years' War. In the XVII Century, the city became rich thanks to the commercial relationships with Canad, Antilles, Africa and Azores and became one of the main ports for the slave trade.
One of the most characteristic aspects of the city are the houses fronting onto the Seine, so that it feels like you're looking at an Impressionist painting. It is not a case that great artists, such as Monet, Courbet and Boudin, chose Honfleur as the place where to find inspiration for their artistic production.
The cultural and architectural heritage includes churches and museums, such as the Musée de Vieux Honfleur, where ventures of local travellers are collected, or the Eugène Boudin Museum, where you can find paintings by local artists dated back to XIX and XX Centuries.
Honfleur is a liveable city and, in its alleys and cobblestone streets, holds a one-of-a-kind allure.