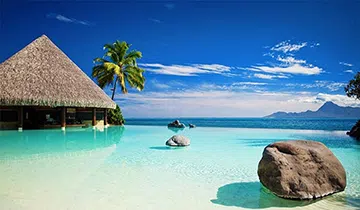 Seychelles cruises
The cruise is one of the most fascinating experiences you can have during a vacation. If you plan to organize a cruise, one of the best oppotunities is to take a cruise to the Seychelles as it has the advantage of being able to visit different islands by taking a single holiday. This beautiful archipelago made up of more than 100 islands will allow you to admire beautiful backdrops, abosolutely unique landscapes characterized by pristine beaches and crystal clear sea. Below we will provide some guidance on how to take a cruise to the Seychelles.
How to organize a cruise to the Seychelles
First of all, we would like to point out that cruises to the Seychelles can be carried out in different ways, as you can either take a classic cruise ship on a large cruise ship or take a cruise on a small ship. A very interesting alternative is represented by the possibility of visiting the different islands of this archipelago aboard small boats for a unique and unforgettable experience. This travel option is also multiple and it is possible to make a real combined trip by visiting several countries at the same time.
What to see in the Seychelles
The archipelago of the Seychelles is consist of the inner and outer islands. The main island is Mahè which belongs to the inner islands. You can feel free to sail with a catamaran even without a skipper thanks to the calm waters and gentle winds around you. The outer islands are those with great distance from Mahè. You can navigate with small sailboats or catamaran to reach there and it is necessary to have a skipper for a good sailing experience.
Curiosities about the Seychelles
Taking a cruise to the Seychelles is a truly unique way to admire the beauty of a corner of our planet that can be considered a real paradise. In fact, most of this territory is characterized by the nature reserve where it is possible to admire sea turtles and multi-colored fish as well as different species of birds that form an inestimable fauna. Another distinctive element of the Seychelles, and in particular of a cruise along its islands, is the thrill of trying barracuda or grouper fish, a specialty that you can then enjoy on the grill aboard your boat.
What is the best time for a cruise in the Seychelles
The best time to do this type of holiday is between April and October, a season during which the weather is fairly dry, with pleasant temperatures between 28 and 30 degrees, but still pleasant. You can navigate with tranquility with fairly light winds. Unlike in the other period, the monsoons reign supreme with frequent and quite intense rains.