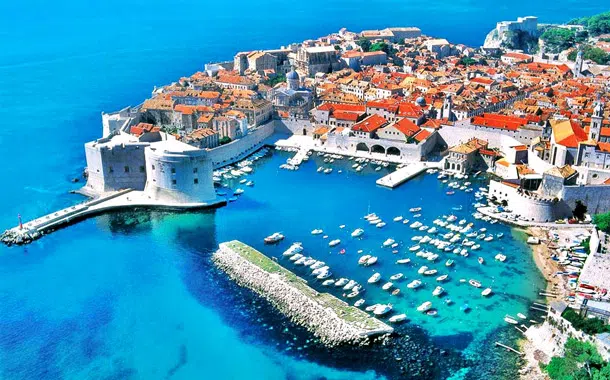 Dubrovnik is definitely special. A magnificent curtain of walls surrounds marble streets and Baroque buildings, which give off a pearly light in the Adriatic sunshine.
Picturesque and artistic, Dubrovnik is a tourist hotspot and port in southern Dalmatia, at the foot of the Srđ mountain. From a historical and cultural point of view, it has been included in the list of UNESCO World Heritage Sites.
Thanks to its beauty and everything it has on offer for tourists, Dubrovnik is one of the most attractive destinations in the Mediterranean, so much so that the city can be visited all year round. In addition to its world-famous architectural heritage, this place has beautiful rocky beaches, pebble beaches and sandy beaches, enjoys a Mediterranean climate and also has lush vegetation. The main pedestrian street, Placa, is a melange of cafes and shops with monuments at each end.
Churches, monasteries and museums adorned with finely carved stone, recall an eventful history and a rich artistic tradition. Beyond the city there is a paradise of beaches, wooded peninsulas and a crystal-clear sea dotted with lush islands.
The city is also known for its delicious cuisine and its infrastructure of hotels for tourists. The city offers a wide selection of first-class restaurants, numerous sport and leisure activities, as well as cultural and entertainment events