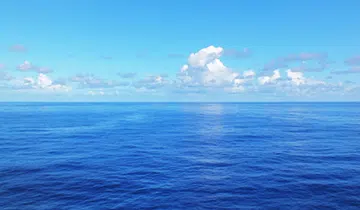 Go with the flow of the waves with an Oceanic Cruise
Live the emotion of an
Oceanic Cruise
aboard of the best cruise companies. Discover all the corners of the ships, the restaurants and the entertaining shows cradled by the waves of the Ocean for an original and unforgettable Cruise! You can choose an Ocean Cruise with
MSC Cruises
,
Costa Cruises
,
Royal Caribbean
,
Norwegian Cruise Lines
and many more: your trip will be unforgettable. Among
South America
,
South Africa
,
Oceania
and many other destinations, you will be spoiled for choice.
Ocean Cruises: a few suggestions
If you're dreaming of exotic landscapes and your biggest desire is leaving behind your everyday life, even if just for a while, an Ocean Cruise with Taoticket is what you need. Take a look at all the departures on our website and choose among the offers available. You can choose among many itineraries: from South Africa reaching Spain, Morocco and Croatia with MSC Crociere to South America departing from Valparaiso to reach Buenos Aires with Norwegian Cruise Line or you can feel the emotion of a trip to the Far East with Royal Caribbean leaving from Singapore to visit Vietnam and Thailand. The options for the length of your cruise goes from a minimum of 7 night to cruises longer than 40 days.
You can choose an ocean cruise that takes you back home, from the most unusual places to the Old Continent, or an itinerary with a round flight: in this case, you can add a few days before or after the cruise! Our operators will find the best solution for your needs and will show you the best offers of the moment and the last minute departures available for the period you're interested in. A remarkable experience is a Transatlantic Cruise with Cunard, with departure from Southampton and arrival in New York, in the old-fashioned way. You will feel the thrill of living a holiday immerged in retro-inspired luxury, but with the technology and the comfort of our times. This kind of cruise will make you live the classical style of the old transatlantic cruises for an unforgettable trip. The days of navigation will be livened up from the countless activities aboard, such as cooking and computer classes, ball classes, pools, huge libraries, gym and the conference room.
Explore the most magical places in the world with an ocean cruise, it is super convenient! can you image how much would you have to spend if you wanted to visit all these places time after time? Taoticket gives you the chance to discover far destinations with competitive prices and make your cruise even more pleasant.

Choose the accommodation that best suits you: the cabin will be your home in all the places to discover and away from the crowd. Have you been always dreaming of Brazil, Singapore, Cape Town? Then you just have to check what we suggest and choose your Cruise. We offer many alternatives and the solution for you is just around the corner. Let our operator suggest you the best options for you, they will understand your needs and help you find your dream cruise. Pack your suitcase and let yourself be cradled by the waves, you will only have to treat yourself to total relaxation.